How to create a new site on HardyPress
Once you log-in click "Create new site". You will be asked to enter a site name (feel free to choose whatever you like), and the credentials for the admin user on your new WordPress site. We will install the last WordPress version available.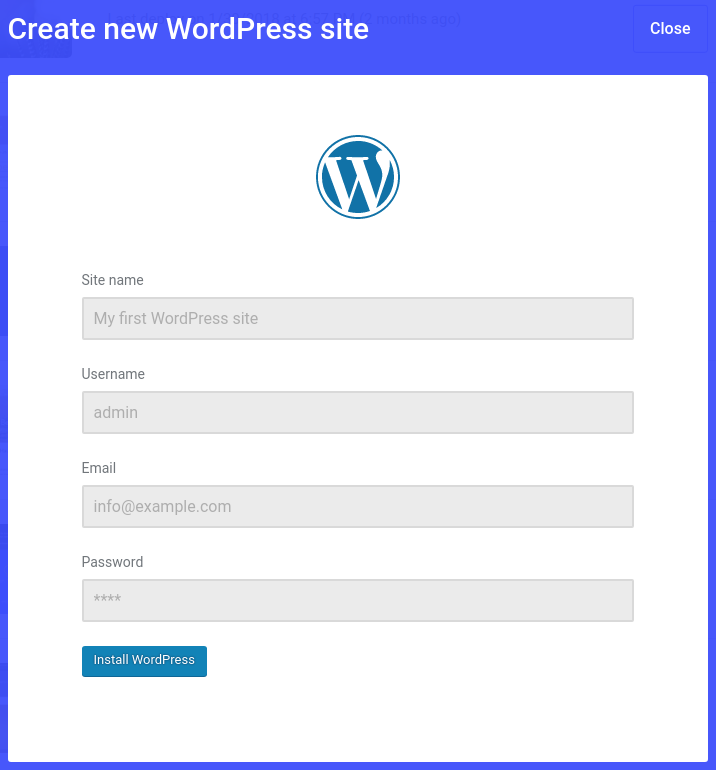 When you create a new site, a static version is automatically generated and deployed on a CDN with 30 SSD servers around the globe.
This static version stays online even if your WordPress is turned off and is always reachable through an HardyPress subdomain like https://xxxxxxxxxxx.site.hardypress.com  but you can use your own domain if you prefer, just follow our guide.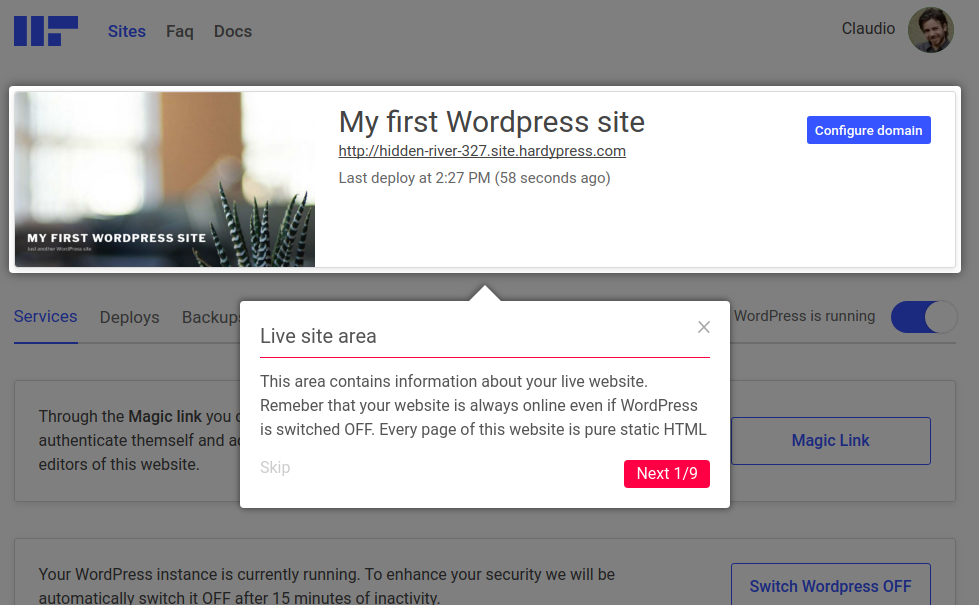 Your WordPress can be paused/restored on demand.
You can bring your WordPress to life or to put it to sleep with just a click. When it is turned on your WordPress is reachable through an HardyPress subdomain, something like: https://xxxxxxxxxxx-admin.hardypress.com. When it is turned off it simply doesn't exists (no DB, no PHP, nothing at all), so you can sleep well at night.