Do you offer SFTP and PhpMyAdmin access to files and database?
HardyPress offers you a classic PhpMyAdmin interface and SFTP access to the files of your WordPress installation.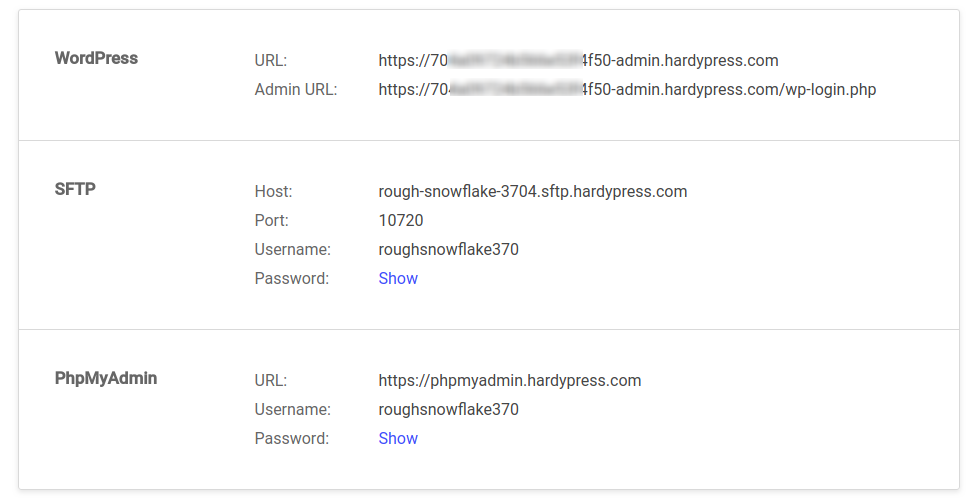 In addition to this you can always download tarball archive of every single backup HardyPress made for both WordPress and the static generated public site.