How do I redeem a coupon?
To redeem a coupon you need to create your billing profile and add a valid payment method.
After that, in the "Choose plan/recurrence" dialog, you will be able to choose your plan (select your current one if you don't want to change it) and insert your coupon code.
The discounts will be applied to the next invoice.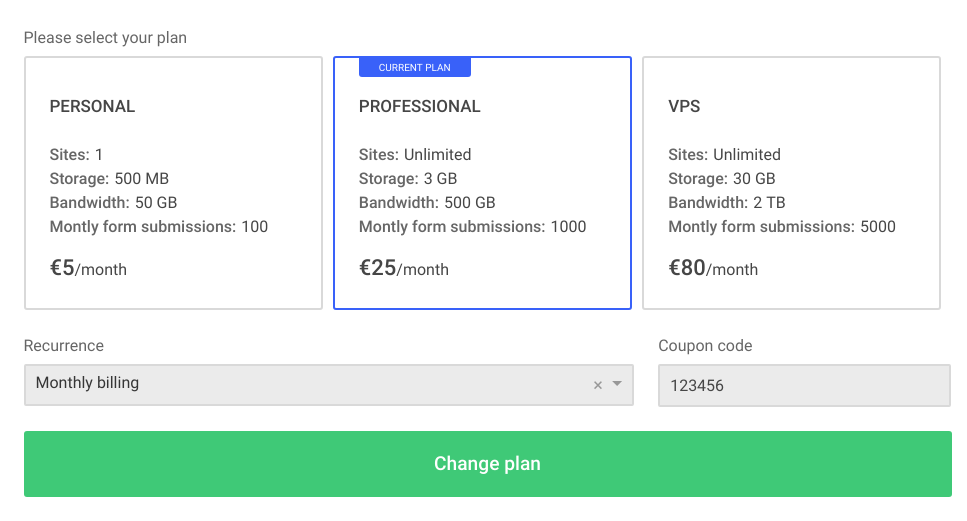 Usually a coupon apply to a specific plan, so a coupon created for the "Professional" plan billed montly can not be used if you choose to be billed yearly neither for the "VPS" plan.